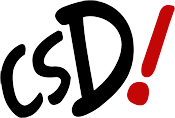 Cook, Serve, Delicious! is your in-game restaurant in Cook, Serve, Delicious!
Information
Edit
During the course of the game this will be your own restaurant, located in Sherrisoda Tower.
The restaurant starts off as a small unranked food joint and will gradually upgrade to eventually become a Platinum-star World Class restaurant. This is achieved by completing the checklist of objectives for each star. For each star the restaurant gets newly renovated free of charge, with new purchasable upgrades, prep stations, and events.
The higher the star-rating the more luxurious customers will arrive at your restaurant:
Unranked - 1-Star: Low Class Customers
2-Star: Low/Middle Class Customers
3-Star: Middle Class Customers
4-Star: Middle/High Class Customers
5-Star - Platinum: High Class Customers
Extreme Difficulty: Certain non-customer NPC's will appear in addition to regular customers as listed above.